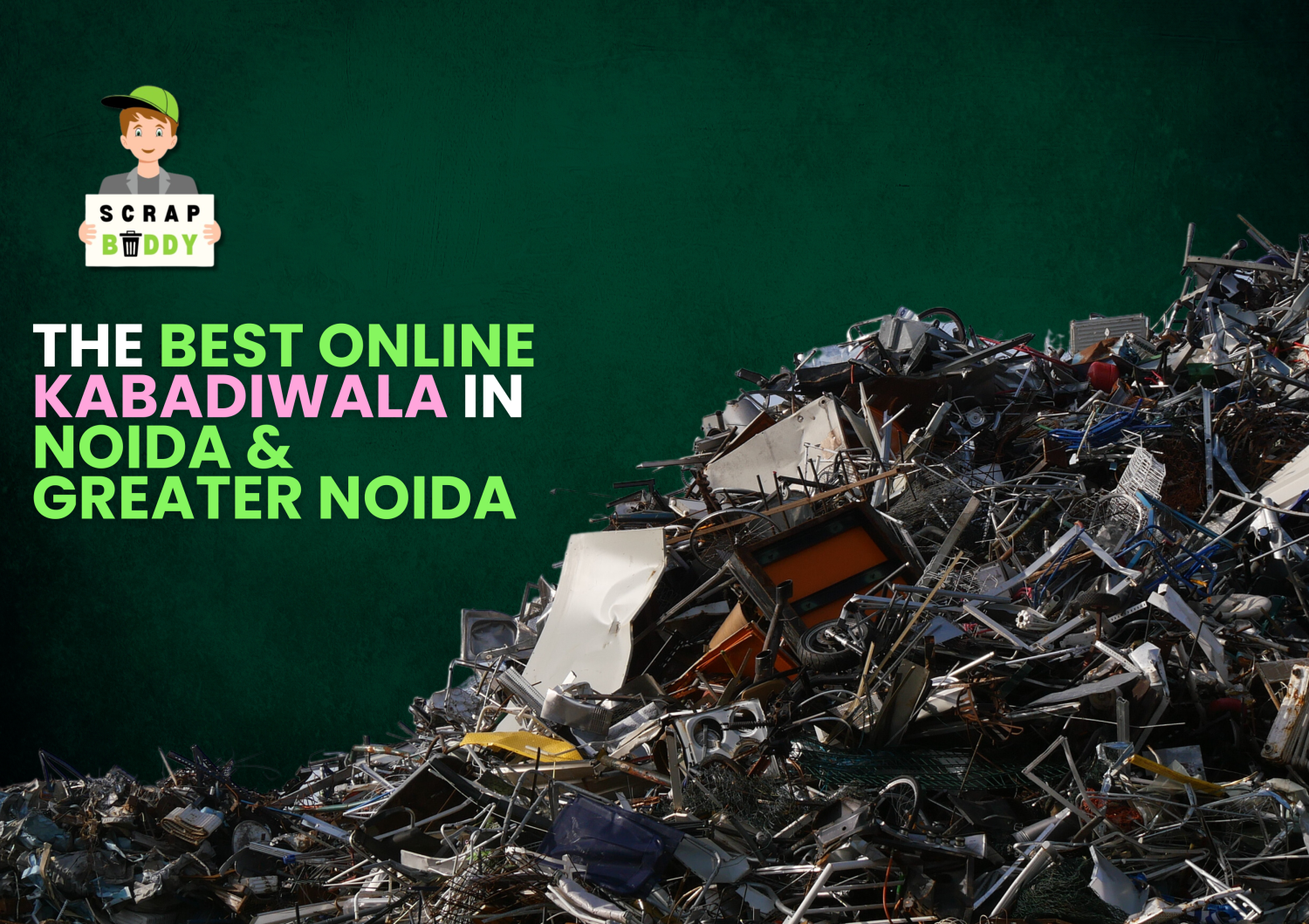 SCRAPBUDDY — The best online kabadiwala in Noida & Greater Noida
—
Did you know that together Noida and Greater Noida contributes to 1250 tonnes of municipal solid waste (MSW) per day?
If we go deep down further, we understand that 40% of city's waste is coming from commercial activities such as factories, restaurants, hotels and commercial establishments.
If you're a restaurantier, hotelier, or factory owner who wants to optimize their waste management and Googling what's the best waste management company near me, we have a good new for you. Scrapbuddy — The best online kabadiwala in Noida & Greater Noida — is here to cater to all your scrap management needs.
Not only commercial establishments, but even if you're an individual or society who is searching for 'raddi paper wala near me' — Scrapbuddy is the name that pops up first.
Scrapbuddy has revolutionized the way we handle scrap and waste materials. In this article, we explore the exceptional services provided by Scrapbuddy, highlighting how it has made recycling and responsible waste disposal just a click away for everyone.

SCRAPBUDDY — The online kabadiwala in Noida & Greater Noida
In the hustle and bustle of modern life, finding sustainable solutions for waste management can be a challenge. However, Scrapbuddy has emerged as a game-changer by bringing waste disposal services to your doorstep. As the online raddiwala near you, Scrapbuddy has made it incredibly convenient for individuals and households to recycle their scrap materials and contribute to a greener future.
One of the key advantages of Scrapbuddy's online platform is the ease of use. With just a few clicks, you can schedule a scrap pickup at your preferred time and location. This eliminates the need to search for a nearby raddiwala or spend time and effort transporting your scrap materials. Scrapbuddy's efficient system ensures that your recyclable items are collected promptly, saving you time and making the recycling process hassle-free.
Scrapbuddy's commitment to sustainability is evident in its emphasis on responsible waste disposal. We ensure that the collected scrap materials are sorted and processed appropriately, maximizing our recycling potential. By partnering with recycling facilities and scrap buyers, Scrapbuddy ensures that the materials are given a new life, reducing the strain on landfills and conserving valuable resources.
Another notable feature of Scrapbuddy's online platform is the transparency it offers. Users can track their scrap pickups, get real-time updates, and even receive digital receipts for their transactions. This level of transparency not only builds trust but also allows individuals to monitor their environmental impact and understand the value of their contribution to the recycling process.
Scrapbuddy's reach extends beyond just households; we also cater to businesses and commercial establishments. By providing tailored waste management solutions, Scrapbuddy helps businesses streamline their recycling efforts, reduce waste generation, and enhance their sustainability practices. This comprehensive approach ensures that waste management becomes a collective responsibility, benefitting the entire community.
Noida Authority has directed AG Enviro Infra projects Pvt. Ltd, the agency deputed to collect waste from households in city, to pick up waste only if households segregate dry and wet waste at source, as Noida and Greater Noida aims to convert 1100 tonnes of waste into energy daily. Scrapbuddy is working in tandem with the local government's goals and actively promotes awareness about the importance of recycling and responsible waste management practices. We provide educational resources and engage with our customers to foster a sense of environmental responsibility. By making recycling accessible and convenient, Scrapbuddy inspires individuals and communities to embrace sustainable habits and contribute to a cleaner and healthier environment.
In conclusion, Scrapbuddy has revolutionized waste management. With its user-friendly platform, emphasis on sustainability, and commitment to transparency, Scrapbuddy has made recycling and responsible waste disposal easily accessible to everyone. By simplifying the process and promoting awareness, Scrapbuddy encourages individuals and businesses to be proactive in our efforts to create a greener future. With Scrapbuddy just a click away, taking a step towards sustainable waste management has never been easier.


Highly Recommended Articles : DECLUTTER AND EARN: TURNING YOUR OFFICE OR HOME JUNK INTO CASH