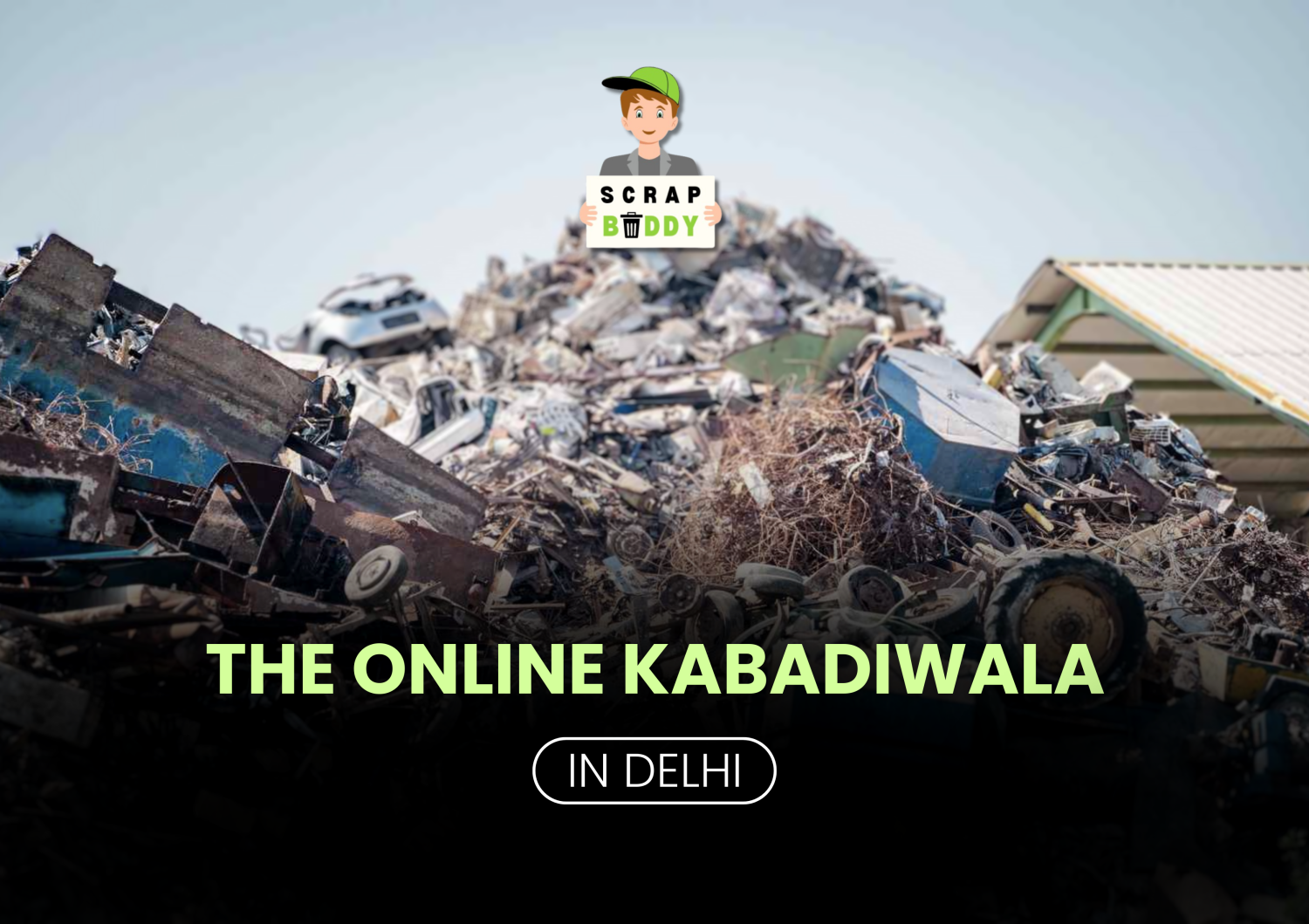 Scrapbuddy: The Online Kabadiwala in Delhi
According to the Central Pollution Control Board (CPCB), Delhi generated 8,700 tonnes per day of solid waste in the financial year 2020. This was the second highest among the metro cities in India, after Mumbai which generated 11,000 tonnes per day.
In today's fast-paced world, the importance of environmental conservation cannot be overstated. Fortunately, when the whole nation is getting crushed under the giant mountains of waste, it has also inspired entrepreneurs to find ways to deal with it. Scrapbuddy, the online kabadiwala in Delhi, has made leaps & bounds in managing the scrap since its inception. In this article, we explore how the tireless efforts of Scrapbuddy are playing a significant role in promoting sustainability in the bustling capital city
Scrapbuddy — Top Online Scrap Buyer in Delhi
Delhi, the heart of India, has been grappling with the adverse effects of rapid urbanization and unchecked waste generation. And, improper waste management has a negative impact on Delhi's environment in many ways. Some of the impacts are:
Air pollution
Waste burning, especially of crop residues in nearby states, which contributes to the high levels of particulate matter and other pollutants in Delhi's air. This affects the health and well-being of the residents, as well as the visibility and climate of the city. Air pollution also comes from the vehicles and industries that transport and process the waste.
Water pollution
Waste dumping and leaching contaminate the water sources, especially the Yamuna river, which is the lifeline of Delhi. This poses risks to aquatic life, the quality of drinking water and the irrigation of crops. Water pollution also leads to foul smells and the breeding of mosquitoes and flies.
Land degradation
Waste accumulation on landfills and dumpsites degrades the soil quality and reduces the availability of land for other purposes. Landfills also emit greenhouse gases such as methane and carbon dioxide, which contribute to global warming. Land degradation also affects the biodiversity and aesthetics of the city.
However, amidst all this chaos, a ray of hope shines through in the form of Scrapbuddy. We are dedicated to transforming the landscape of waste management, not only offering a solution to the growing waste problem but also contributing to the preservation of nature.
Scrapbuddy is more than just a Kabadiwala (scrap dealer); we are a beacon of sustainability in the city. With our unwavering commitment to environmental preservation, we've set a new benchmark in waste management practices. We have built a robust network of waste collection and recycling, turning what was once considered mere trash into valuable resources.
In Delhi only 50% of the waste can be treated and the rest was dumped in three landfill sites: Bhalswa, Ghazipur, and Okhla. These sites have become towering mountains of trash, posing serious environmental and health hazards for the city.
Through our innovative initiatives, we've brought about a behavioral shift in the residents of Delhi. By spreading awareness about the importance of recycling and responsible waste disposal, we have encouraged individuals and households to adopt sustainable practices. Our tireless efforts have not only reduced the burden on landfills but also conserved valuable resources, minimizing the need for extraction and production.
What sets us apart?
One of the key aspects that set Scrapbuddy apart is its seamless integration of technology into waste management. With the help of a user-friendly website, residents can schedule pickups for their recyclable materials at their convenience. This efficient system ensures that no recyclable item goes to waste, maximizing the recycling potential and minimizing the environmental impact.
Furthermore, Scrapbuddy has extended its services beyond just collecting scrap. We actively collaborate with local communities and organizations to organize workshops, awareness campaigns, and tree plantation drives. By fostering a sense of environmental responsibility among the residents, we have been able to create a lasting impact on the city's environmental landscape.
Through collective efforts, we not only aim to reduce the waste sent to landfills but also to improve the quality of life for Delhites. The dedication and passion of Scrapbuddy have turned them into a symbol of hope, inspiring others to follow suit and become proactive participants in the battle against waste and pollution. You can also sell old clothes or old furniture online to us as well.
In conclusion, Scrapbuddy, the Kabadiwala of Delhi, has emerged as a true savior of nature. Our innovative and sustainable waste management practices, coupled with their unwavering commitment to environmental preservation, have made a significant impact on the city and its residents. Scrapbuddy's tireless efforts serve as an inspiration to us all, reminding us that each of us has the power to make a difference and protect the environment we call home.