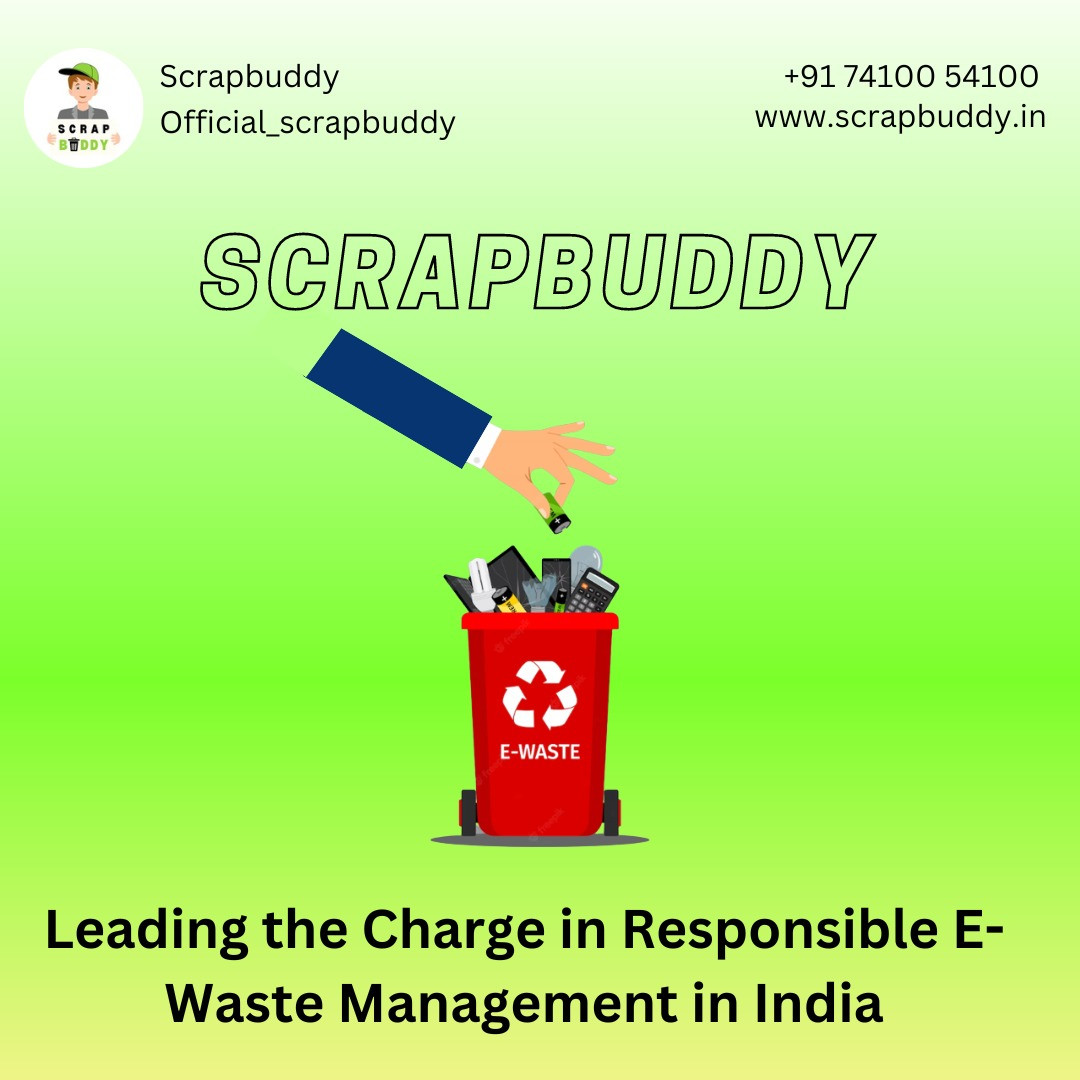 ScrapBuddy: Leading the Charge in Responsible E-Waste Management in India
Introduction
At ScrapBuddy, we believe in a sustainable future where electronic waste, or e-waste, is managed responsibly, and valuable resources are given a new lease on life. As a platform dedicated to transforming how India handles scrap, we understand the pressing need to address the challenges posed by e-waste. In this blog post, we will explore the significance of responsible e-waste management and how ScrapBuddy is at the forefront of this vital mission.
E-Waste in India: A Growing Concern
India's rapid technological advancements have led to a surge in the production and consumption of electronic devices. While this brings convenience and connectivity, it also gives rise to a significant challenge: the management of e-waste. E-waste comprises discarded electronics such as old smartphones, laptops, and appliances, and it poses both environmental and health risks.
The Environmental and Health Impacts of E-Waste
Improper disposal of e-waste has far-reaching consequences:
Environmental Pollution: E-waste contains hazardous materials like lead, mercury, and cadmium, which can seep into the environment and contaminate soil and water.
Health Risks: Exposure to these toxins can lead to severe health issues, including respiratory problems, skin diseases, and neurological disorders.
ScrapBuddy's Role in E-Waste Management
At ScrapBuddy, we are committed to tackling the e-waste challenge head-on. Here's how we are making a difference:
Efficient Collection: We provide a streamlined and efficient process for the collection of e-waste. Our users can request pickups through our user-friendly app, reducing the hassle of arranging transportation.
Responsible Recycling: We partner with certified recycling facilities to ensure that e-waste is disposed of responsibly and in compliance with environmental regulations.
Environmental Responsibility: We promote recycling, upcycling, and environmentally friendly practices to reduce the environmental impact of e-waste.
Supporting the Circular Economy with ScrapBuddy
ScrapBuddy aligns perfectly with the principles of the circular economy. We are dedicated to:
Design for Sustainability: Encouraging responsible disposal and recycling of electronics.
Resource Optimization: Maximizing the value of discarded electronic materials through recycling and reuse.
Sharing and Collaboration: Connecting businesses and individuals to efficiently manage e-waste resources.
Individual Contribution with ScrapBuddy
As an individual, you can be part of the solution:
Responsible Disposal: Use ScrapBuddy to dispose of your e-waste responsibly, ensuring it doesn't harm the environment or human health.
Support Sustainable Brands: Choose products from brands that prioritize sustainability and responsible e-waste management.
Conclusion
E-waste management is a critical issue that demands immediate attention, and ScrapBuddy is leading the way in addressing this challenge. By working together to responsibly manage e-waste, we can protect the environment, safeguard our health, and create a more sustainable and resilient India.
Join us at ScrapBuddy as we pave the way for a brighter and greener future—one where e-waste is not a problem but an opportunity for positive change.
Visit www.scrapbudy.in to learn more about how you can be a part of this eco-friendly revolution.