Collection of scrap at your doorstep
Remember when mummy used to stand us up to the balcony and wait for any kabadiwala to pass by. Well, the situation still haven't changed much, but the times sure have!
In today's fast-paced life when we can't wait a second above 30 mins to get our food delivered, waiting for a kabadiwala seems like a drag. Isn't it?
As a result, people simply throw away their scrap in garbage. This not only diminishes the chances of it getting recycled, but the waste also adds to the already piling landfills.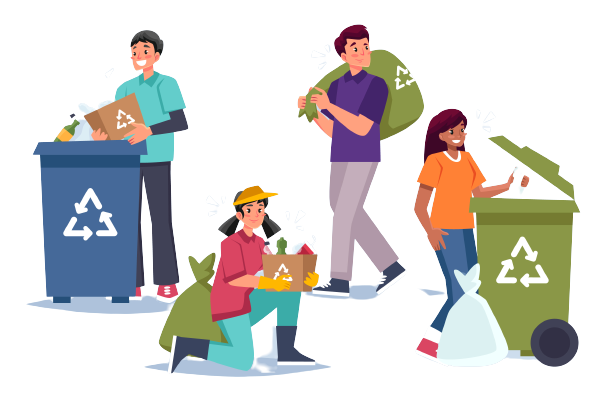 Ta-da! Presenting you Scrapbuddy — Top Scrap Buyers in Delhi, A new age scrap selling platform that helps you schedule the doorstep-pickup of your recyclables. This not only saves you your precious time, but you also get the best rate for your scrap.
So if you've got some scrap, Top Scrap Buyers in Delhi, Scrapbuddy we're happy to pick that up for you!